POLICIES & INFORMATION
Woman-Owned Small Business
SAM Registered Supplier| CAGE Code: 5L836 | D&B #36-2451122
EVA: #VC00018300 | SWaM #71390
Any reference to items produced for our customers are not an endorsement. These are only an illustration of our products and services.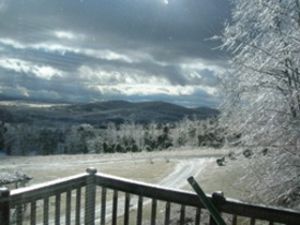 ADOBE PDF Files:
Virginia Sales Tax:
Virginia Sales Tax [5%] is applicable for all orders shipped in Virginia
Government purchases placed on tax exempt credit cards are exempt from sales tax.
Purchases for resale need a "sales tax exempt certificate" on file before order is entered.
Shipping & Handling:
Delivery schedules are different for each product.
We will advise about delivery schedules for each product ordered.
Shipping & Handling is FOB Origin, unless otherwise noted on our pricing & information sheets for each item.
Payment Information:
With the changes in current credit proceedures, we do not automatically offer terms to our customers.
For your convenience, we do accept Visa and MasterCard credit cards, checks or money orders.
Credit card information is not secure to send by email or fax. Please fax or email your completed order form, then call us with your card information
Warranty:
We guarantee our products to be free of any reasonable defects; however it is understood that variations of size, color, and/or patterns are characteristic of art quality handmade and hand finished awards and are not considered defects.
Surface variation, grain, texture, veining and surface cracking are consistent with natural materials and they cannot be avoided.
Should a defect problem be detected, we will repair or replace the product at no cost.
Return Policy:
No items maybe be returned without written authorization.
Returns must be received within 30 days of shipment. All items must be in original packaging.
Discontinued inventory may not be returned.
Blank items maybe returned subject to the Restocking Fee Policy with written authorization.
Orders for custom items, catalogue items with modifications requested in size, color or design, or custom inserts may not be returned for credit or refund.
Restocking Fee Policy:
There is a 25% restocking fee for any items returned.
Prices are subject to change without notice.